Thank you for your interest in attending "Souls Speak" Demonstration of Mediumship!
Seats are exceptionally limited and sell out QUICKLY!
Please use the PAYPAL BUTTON BELOW TO MAKE PAYMENT FOR YOUR SEAT.

NO SEATS WILL BE RESERVED WITHOUT PREPAYMENT.

ABSOLUTELY NO REFUNDS WILL BE OFFERED UNDER ANY CIRCUMSTANCES.
​
Please do NOT purchase a ticket if you may be unable to attend.

If the PayPal Button (below) isn't working, the event has sold out!

THE APRIL 26TH EVENT HAS SOLD OUT!
THE NEXT EVENT WILL BE SCHEDULED FOR JULY! Please check back for tickets...on sale in June!
Powered by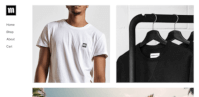 Create your own unique website with customizable templates.

Tarot, Medium, NJ Medium, tarot reader, reading, parties, party, birthday, cards, card deck, divination, nj. n.j., new jersey, Clifton, Nutley, Passaic, Wayne, Montclair, Saddle Brook, Lodi, Parsippany, Northern NJ, Ladies Night, metaphysical, medium, psychic fair, mystic, Reiki, healing, energy, animal psychic, animal communication, healer, crystals